Do you feel like you've read every self-help book out there but are still waiting to see the results?
Perhaps you just feel like you haven't found the self-help guru that's going to get you out of your rut.
Either way, self-help information overload is a real thing and you need to be careful not to fall into the trap of being a self-help junkie.
In this article you'll learn the following:
What is a self-help junkie.
What causes you to become a self-help junkie.
How to stop being a self-help junkie and get what you want out of life.
This article may offend some of you because of its straightforwardness, but it's one that touches close to home for me.
I used to be a self-help junkie.
At first, I was just a young college student focused on not ending up like most of my coworkers — middle-aged, having to work in a place that I didn't care much for because of the paycheck it provided me with.
So I dove deep into reading business books and any self-improvement information that I could get my hands on.
Then 2006 came around and The Secret took my town by storm. The moment Rhonda Byrne showed up on the Oprah show, everyone was talking about it.
So I went home one day and downloaded a pirated copy of the movie (yes, I know but it was 2006 and I was working for a company called Computer NERDZ).
I understood the law of attraction and had even read the book that inspired Rhonda Byrne to write The Secret "The Science of Getting Rich by Wallace D. Wattles."
But for whatever reason, this book made me want to know more. The following year I must have read twenty or so self-help books trying to better understand what stopped people from living the life they want.
Come to find out; I wasn't living the life that I wanted either. I had a great job for a 21-year old, but I wasn't living my dream.
So I continued reading self-help books and living my life thinking that everything I touched would turn into gold and it did for a while.
Long story short — I started a business that failed miserably and I found myself as a 30-year old who couldn't even pay his rent on time.
I knew there had to be more to life than that so I immersed myself even more deeply into the self-help industry until finally realizing that my problem was not that I didn't know what to do.
My problem was that I was blocking myself from putting everything that I knew into action because I continued trying to know more.
If you want to know more about my story visit the about me section of this site.
The reason why I shared my story is so that you know that I too was a self-help junkie and there's nothing wrong with that.
I view being a self-help junkie just like any other addiction. So long as you catch it, understand it, and come out better on the other side it's all good.
I still read self-help books and do my best to grow my knowledge of how the mind works. I am driven to help people figure out what's holding them back from being the person they wish to be.
However, I no longer get in my way. I am not perfect and have things to work on just like everybody else but I can honestly say that I feel blessed and proud of the person that I have become.
And now, I just want to help you understand why you might be a self-help junking and how to get out of your own way to actually achieve your dreams.
So let's dive right in.

What is a self-help junkie?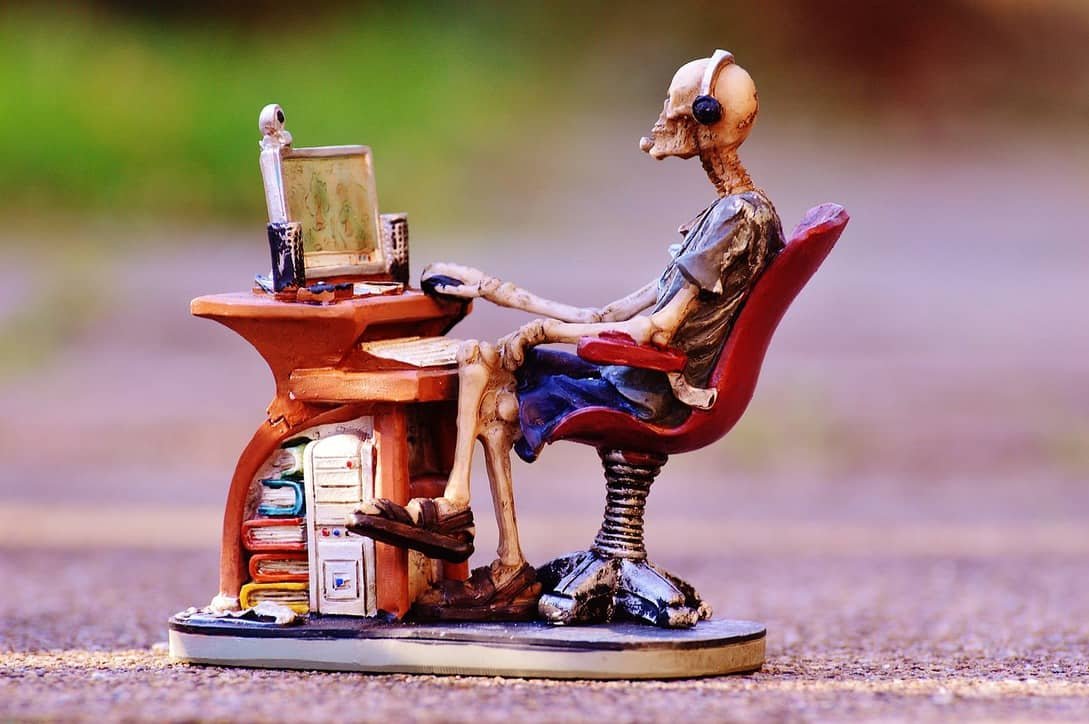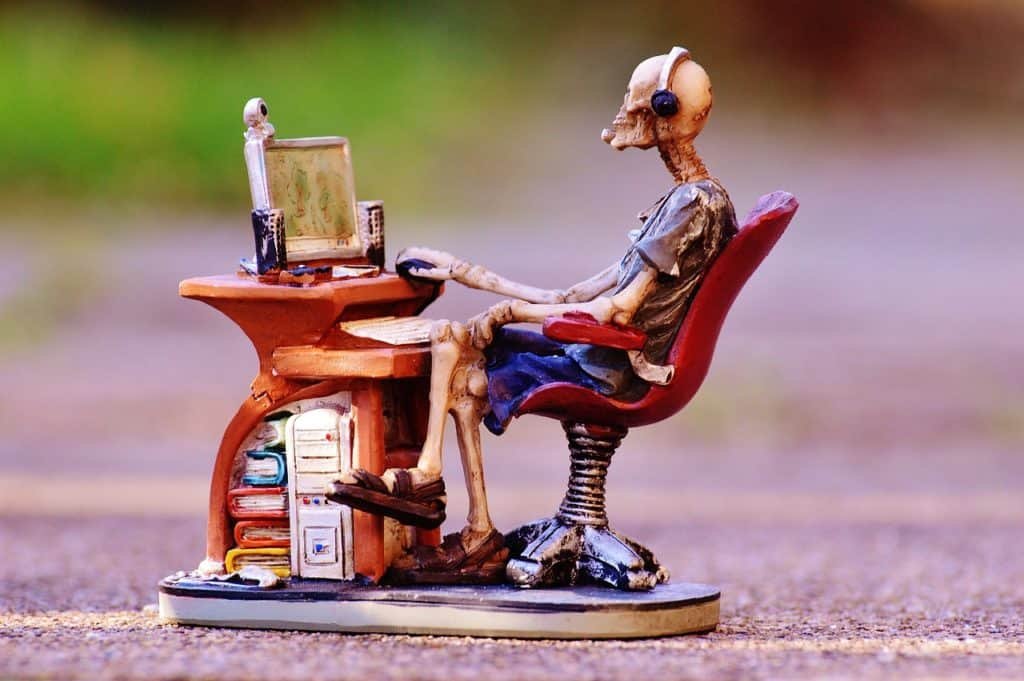 A junkie is a person with a compulsive habit or obsessive dependency on something.
A self-help junkie refers to someone who indulges in self-help and doesn't follow-up with action.
They read books, listen to podcasts, and watch self-help videos but can never seem to put into practice the things they learn.
Sometimes they even start to put into practice the stuff they learn, but the moment they don't see results, they move on to the next technique.
In other words, they are constantly going in circles trying to find out the best technique for getting the results they want without putting in the effort required to achieve those results.

What causes you to become a self-help junkie

You didn't come out of your mom's womb thinking that you were going to be a self-help junkie.
Becoming a self-help junkie happens over time through the creation of specific habits that keep you from reaching your goals.
I believe pepole become self-help junkies for four reasons:
Marketing
Expectations
Money = Happiness
Self-doubt
Let's look at each of these reasons separately:

Marketing

Market researchers have predicted that the self-help industry will be worth $13 billion dollars by 2022.
With so much money involved in this industry, plenty of self-help gurus are only out to get their hands in your pocket.
Many use tactics that make you feel worthless to get you to buy their products so that you can become successful just like them.
They study psychology and use it to get you to buy their products without really caring about your results.
Heck if you don't get the results you wanted, they always have a "next level" program to get you there.
I love Rhonda Byrne, but do you really need five books (The Secret, The Secret Daily Teachings, The Power, The Magic, and The Hero) to understand the law of attraction?
Don't get me wrong, I am not trying to say that pepole should only publish one book on a subject.
However, many self-help junkies fall into the trap of linking someone and continuing to purchase all of their material because they have yet to get the results they wanted.
So they feel that it must be in the next edition of whatever they are indulging themselves in.

Expectations

Most people know what their problems are but just can't figure out how to fix them.
They turn to the self-improvement industry in order to resolve their problems and become an overnight success story.
The main problem here is that most people associate success with having lots of money and think that a book can turn their life around in the blink of an eye.
They trick themselves into believing that they can reach their goals in little to no time and once they don't reach them, they start searching for the next book that's going to help them get there.
What self-help junkies don't realize is how much time they waste looking for the next best thing instead of working with what they have.
I believe that you should dream big and set goals so high that even if you don't reach them you'll impress yourself for getting as far as you did.
However, your timeline for reaching our goals cannot be unrealistic. Don't expect to become a millionaire in a week.
Setting unrealistic timelines can often lead you to look for the next best thing when you don't see the expected results and lead you to become a self-help junkie.

Money = Happiness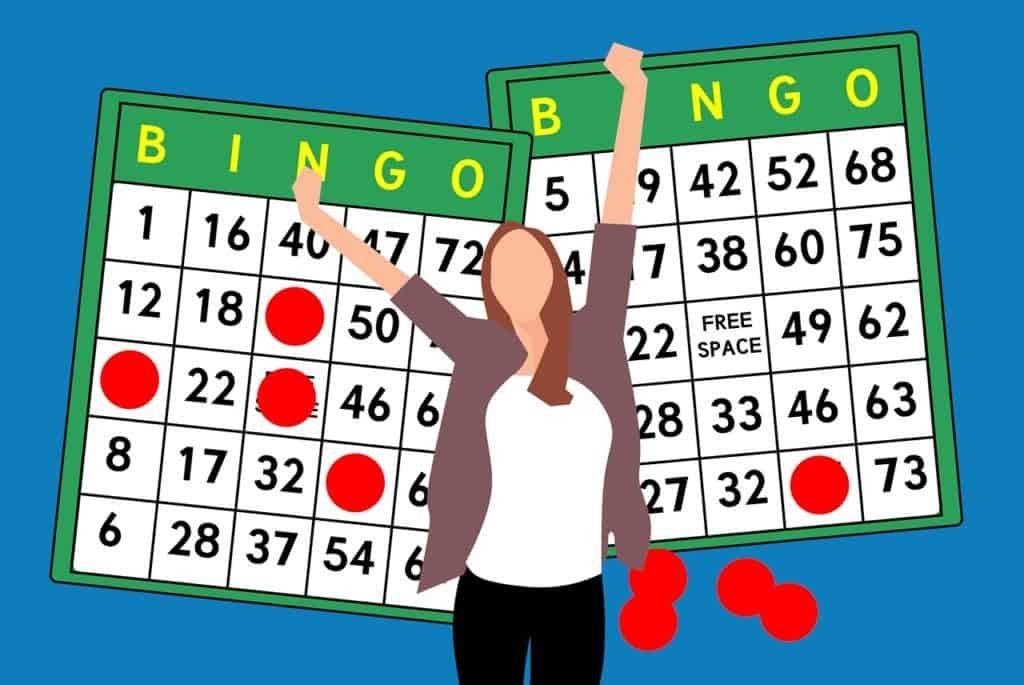 Merriam Webster describes happiness as a state of well-being and contentment.
I have yet to find a definition of happiness that includes the word money in it.
However, most of us associate happiness with money and all the possessions that money can bring us.
I love money and the freedom that it has created in my life. However, I do not allow money to define who I am as a person because I know that having all the money in the world cannot make me happy.
Many scientists consider Matthieu Ricard the happiest man in the world and he lives in a Buddist monastery where money doesn't hold much clout.
Marilyn Monroe had everything in the world but decided to take her own life.
You always hear stories on the news of celebrities going in and out of rehab.
Money helps alleviate many of the problems we face, but it doesn't equal happiness.
Associating money with happiness can quickly turn you into a self-help junkie by pushing you to want to acquire lots of it.
However, becoming a millionaire takes time so don't listen to anyone who tells you that they can help you become a millionaire overnight.
All that's going to do is make you want the next best thing once you don't get the promised results.

Self-doubt

Aside from marketing, I believe this is the biggest reason people become self-help junkies.
You read a book, start creating new habits, and then self-doubt creeps in.
The voices in your head start telling you that this is too hard for you and that you will never be able to reach your lofty dreams.
Life gets in the way, and you tell yourself that you'll pick back up tomorrow.
You feel tired and think that you're better off going back to your old life.
Self-bout is by far the number one reason why most people never achieve their dreams.
It can also lead you to believe that if you continue learning more about the self-help industry that you'll find out how to crush your doubts.
However, I am here to tell you that no matter how many books you read or how many personal development seminars you attend, you'll always have to battle self-doubt.
Self-doubt will never go away, but you can control it and defeat it by not giving up your dreams and putting in extraordinary efforts to receive extraordinary results.

How to stop being a self-help junkie and get what you want out of life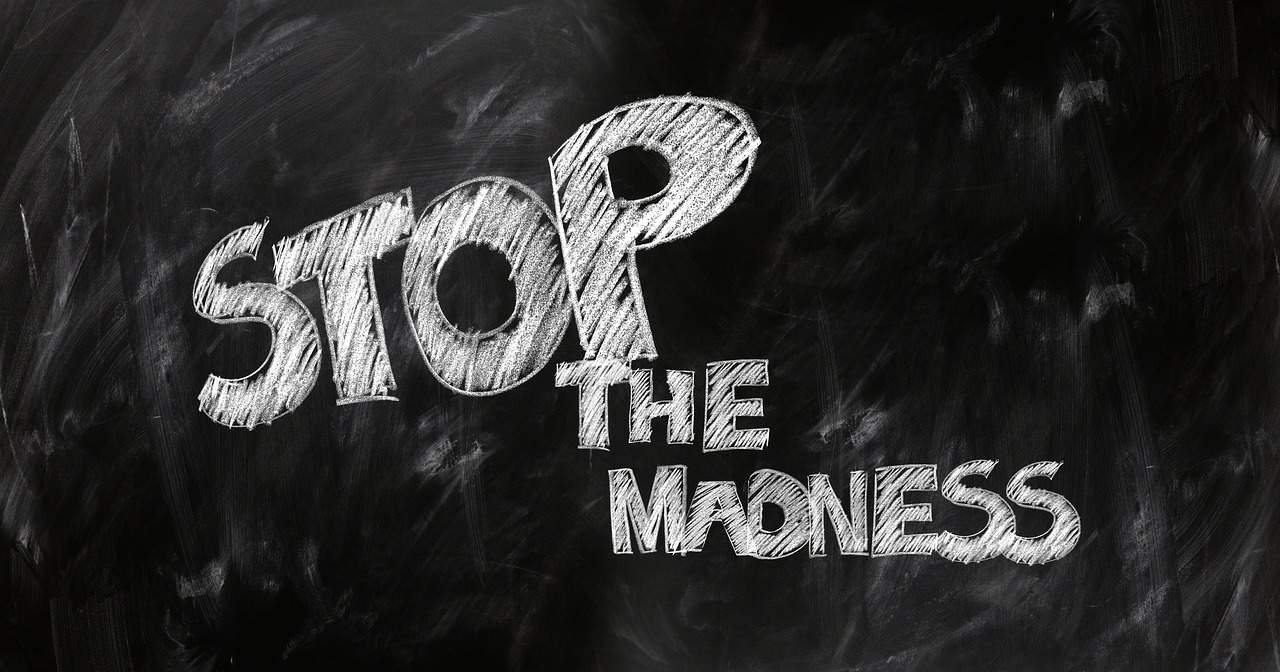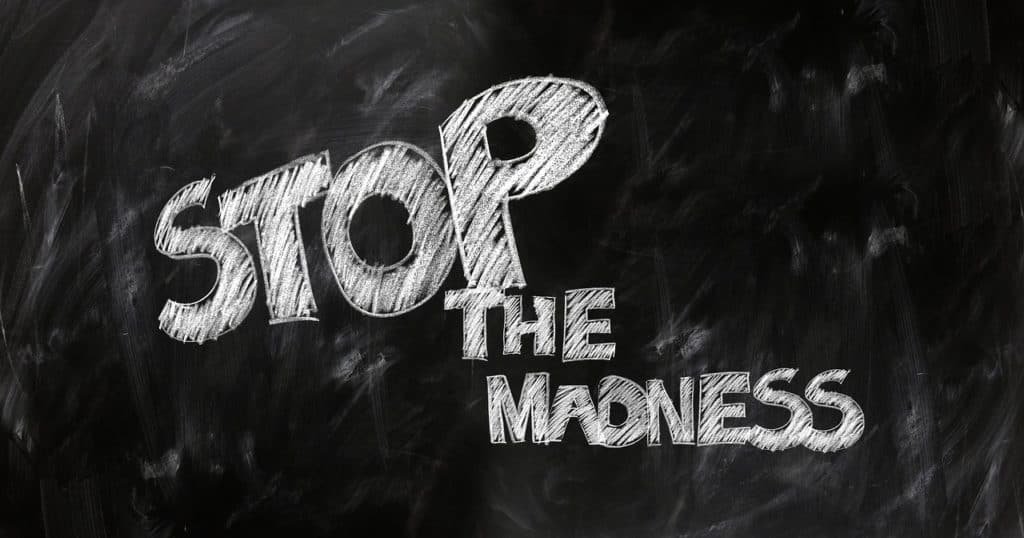 Self-help junkies are constantly learning new techniques on how to better themselves but rarely follow-up with action.
Even when they do take action, they revert back to studying as soon as they don't see the expected results.
So how do you stop yourself from living in this endless cycle and actually start seeing the results you want?

Create new habits

There's no way of getting around this.
The only way that you're going to get different results is if you start creating different habits.
Albert Einstein described insanity as doing the same thing over and over and expecting different results.
You must and I repeat… You must create new habits in order to get different results.
The best way to create new habits is to form new ways of thinking.
If you're always thinking that you can't and self-doubting yourself, it's impossible to accomplish even the most mundane tasks.
However, if you start believing in yourself and put forth unwavering action towards achieving your dreams no one can stop you.
Form habits that are aligned with your goals and when you feel like giving up remember that giving up is an old habit that must die in order to get to the finish life and achieve the results you've always wanted.
Let's say that you want to become a better writer so that you can create a blog and make money by selling a book that you're planning to write.
So you find yourself learning the ins and outs of writing a book but all of a sudden you feel stuck and start thinking that you will never finish writing your book and you don't know shit about web design so you couldn't create a blog even if you wanted to.
And to make matters worse, you look at your bank account and you don't have enough money to pay someone to create your site.
This is where most people quit and start looking for alternatives.
But what if you kicked that old habit and instead continued writing your book even if only one page per day?
One page per day will eventually add up to a full book.
And as you're writing this book, what if you set aside 20min each day to learning how to become a blogger?
If your habits are aligned with your goals, you'll eventually reach them.
Quit being a self-help junkie and kick your old habits to the curb.
Create new habits and become the person you want to be.

Conclusion

Self-help junkies are everywhere.
I used to be one myself.
The good thing is that it's not a crime and it has a solution.
Whether you become a self-help junkie through some of the clever marketing tactics used in the self-help industry or through your own inability to take action.
It doesn't matter. The important thing is to recognize your problem and create a solution.
This article helps you recognize if you're a self-help junkie and provides you with a simple solution.

Useful Resources

In order to create the change you want in your life, you must create new habits.
You won't get different results if you continue doing the same things that you've always done.
This book is about creating tiny changes in your life that though their compound effect provide the noticeable changes you want in your life.
I believe that the most important thing in life is to love yourself.
You can achieve anything in life, but if you don't love yourself it's impossible to enjoy it.
You only live once so make it count by loving yourself.
Technology has made it harder than ever to focus.
It's hard to concentrate on any one thing when everything around you is begging for your attention.
In this book, Cal Newport shows you techniques that you can use to focus on the things that really matter.
Are you a self-help junkie?